A creative solution by Dowdens Pumping and Water Treatment to allow continual pumping of water through a misting system to decrease odour.
In the past, unpleasant odours have always been a widely accepted result of industrial activities. However, the modern age has driven a need for change. Not only has the general public's acceptance of unpleasant odours decreased, the regulations attached to odour management in landfills have become more stringent.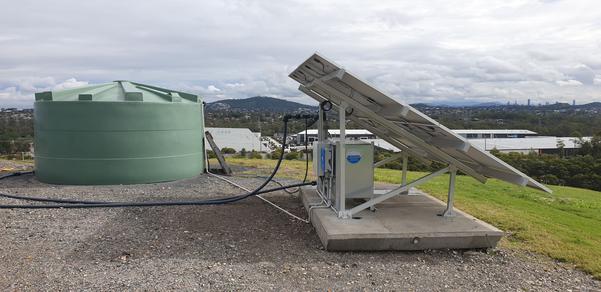 Opening in 1993 in the outer Brisbane suburb of Rochdale, is the Brisbane landfill. Due to the ever increasing population growth in the area, the operators have undertaken a range of odour mitigation works.
The main contractors, working in conjunction with Dowden's Industrial Pumping designed an innovative way of dispersing deodorized water throughout the site.
With assistance from Lorentz Australia, suppling a battery operated solar pumping system to allow continual pumping of the deodorized water through the misting system.
Products such as misting systems act as odour neutralisers with an odour removal estimation of 90 to 100%. These misting systems can be portable for the convenience of the user. Other recommended products include vapour systems, which are airborne odour controllers that act as active deodorisers destroying unpleasant odour particles.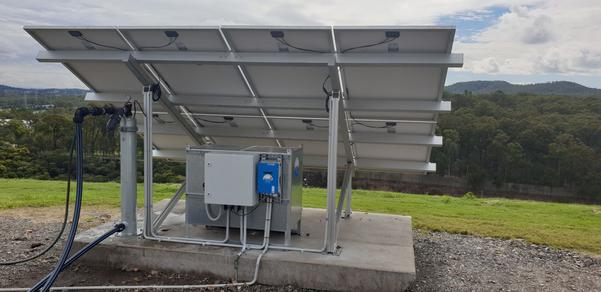 SYSTEM SPECS:
Supply deodorized water from a storage tank at 1.5m3/hour @ 60m Total Head.
PS2-1800 HR-14H Pump System
8 x 275watt solar panels.
Dam float for submersible pump
Pre-wired 8 x 200ah Battery System
External Pump Tube
Size to do on average 50m3 per day.