THE PROBLEM
Located in far north Queensland, there's an old mine site that ceased operations in the early 1980s. Two years ago, natural resource project management organisation, Ranger Resources started undertaking new exploration measures to see what mineral resource opportunities may remain.
With legacy dams and some road infrastructure already in place, it was the company's job to address and mitigate the critical legacy issues before commencing exploration.
During this review period, the company discovered one of the dams that had seepage issues and water which had come in contact with disturbed surface areas – was flowing from the site without the proper approvals to do so.
There was an existing submersible pump running off a diesel generator that required a site visit every few days to refuel – a system that was neither practical nor efficient.
Pat Williams, Operations Manager at Ranger, got in touch with a local pumping dealer Total Eden (now known as Nutrien Ag Solutions) in Mareeba following a strong recommendation.
"We came to them for a system design and recommendations of what would work, given the geometry and circumstances we had in place, and what was the best in terms of a robust, long-term reliable system," reflects Pat.
Total Eden was an authorised dealer of Lorentz Australia, who then involved our North QLD/NT Regional Manager Carl Aurisch with the project to help develop the best system for the company. He was assisted by South QLD Regional Manager, Glenn Miller.
The pump was required to operate 24 hours a day with battery back to the solar pumping system.
"Total Eden and Carl came out and studied the situation, and by then we knew we wanted to install a well and insert a submersible pump. Because it's a very remote location, we wanted it to be solar powered with battery back-up – this was all designed by Total Eden and Carl."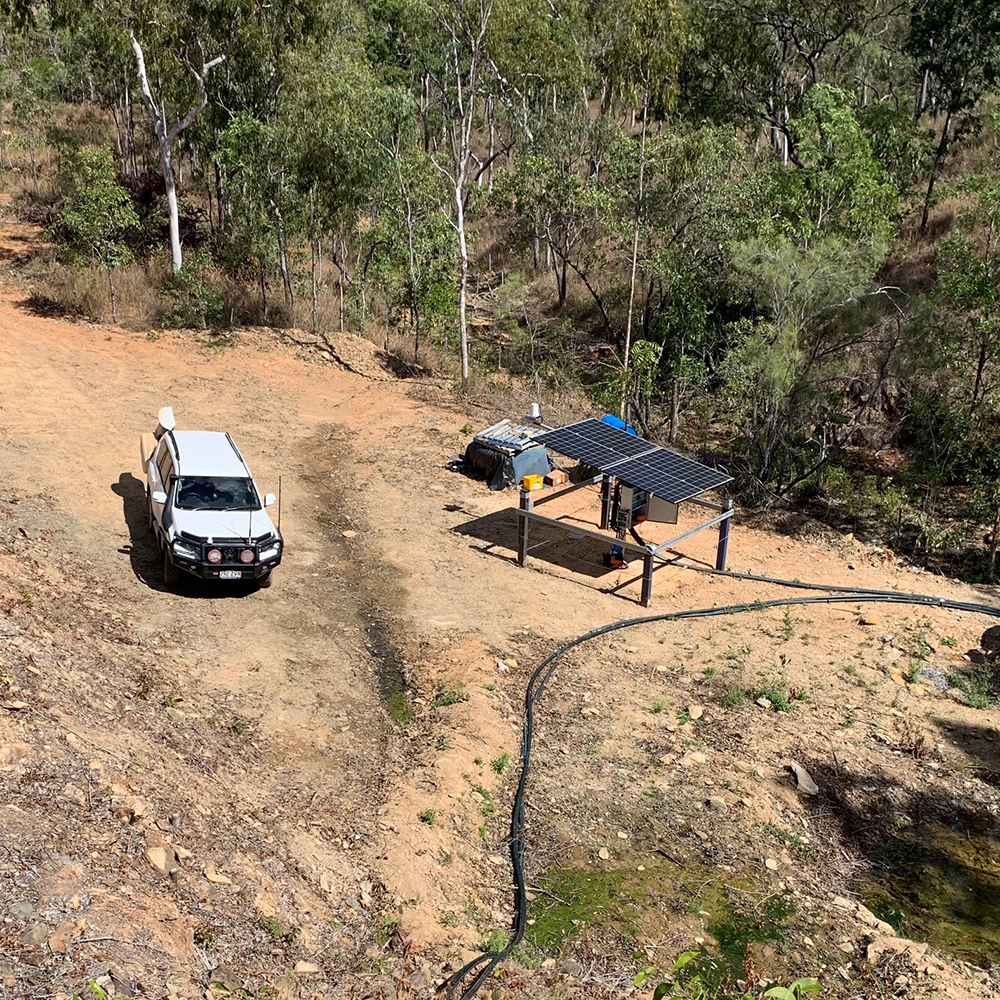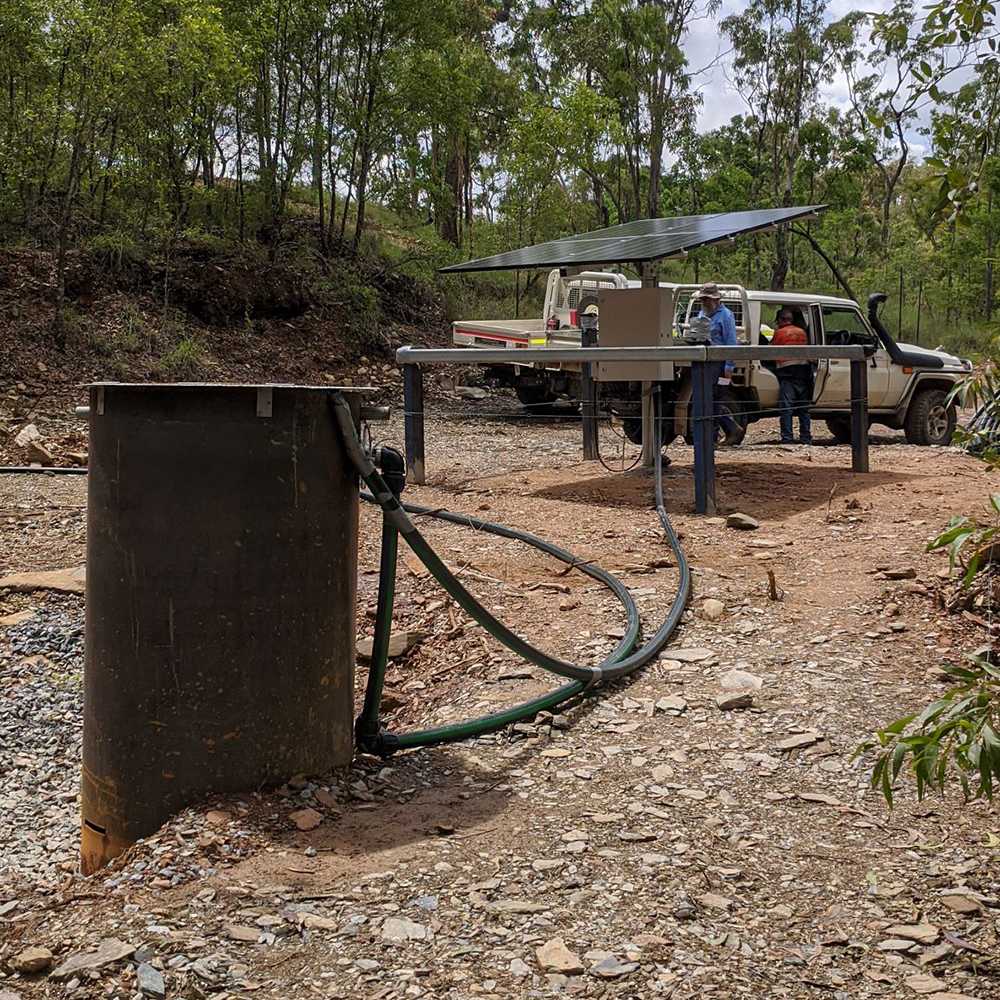 THE SOLUTION
At the beginning of 2020, Total Eden and Carl worked together to install a 4 panel Lorentz PS2-200 fitted with a HR14-3 pump unit, supported by a lithium battery back-up system.
This new system requires no site visits and provides significant cost savings in wages, fuel and maintenance. It immediately addressed the EA requirements, and the battery back-up and remote telemetry allow non-manned sites to be monitored from off-site.
"The system worked outstandingly from the get-go – far better than we could've imagined," reflects Pat.
"What was put in place, as a temporary solution initially, is going to be there indefinitely thanks to its reliability and efficiency. We haven't had any further seepage in the entire 18 months it's been active."
"We do preventative maintenance on it every six months by removing the wet end, cleaning it and putting it back. We couldn't be more satisfied with the solution – for a system that's fully exposed in the wet tropics north of Cairns, it works exceptionally well."
Ranger Resources also added a FarmBot Monitoring System, which allows remote monitoring of pump flow, well water level and also daily rainfall.
"The Lorentz pump and Farmbot system together have given us complete satisfaction and it's enabled us to demonstrate to the environmental regulators that this system works constantly and robustly."
"Replacing a very expensive civil earth works job with a Lorentz pump and solar infrastructure has been practical, cost economical, robust and we can't envisage ever changing that circumstance because it works so well."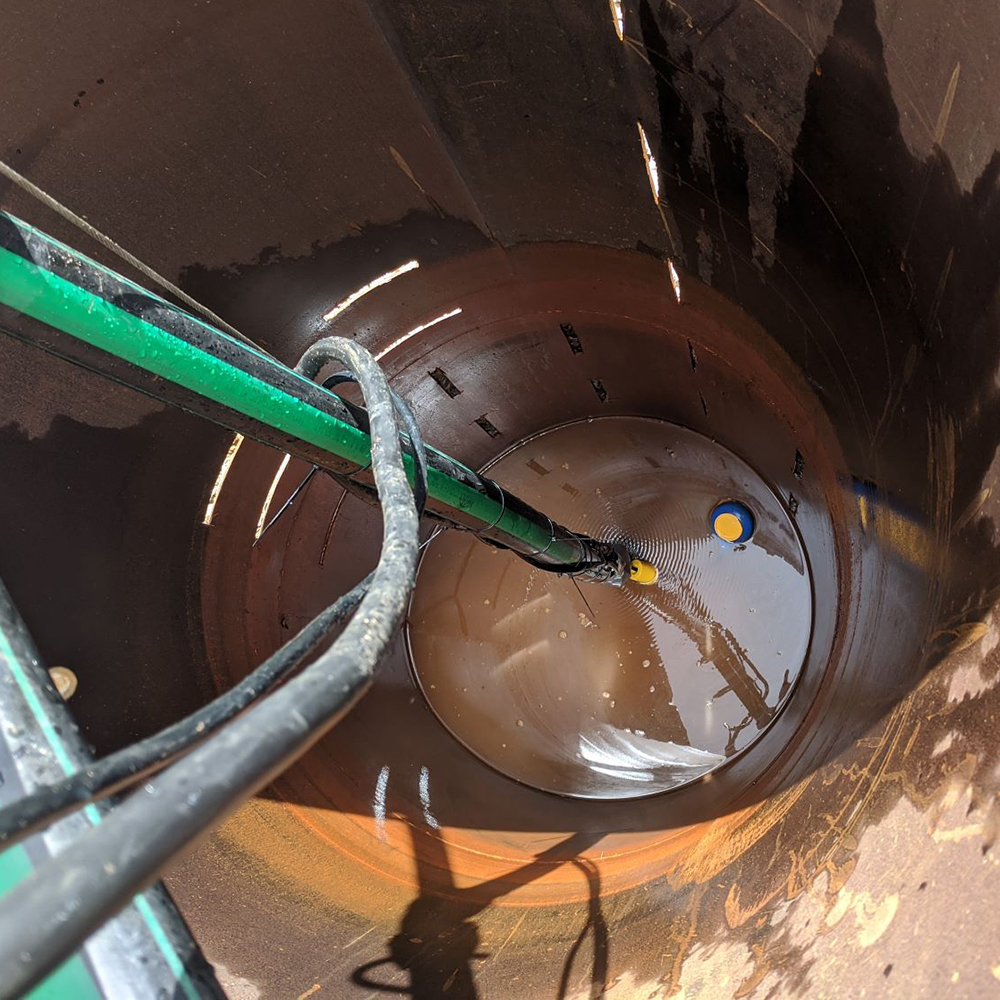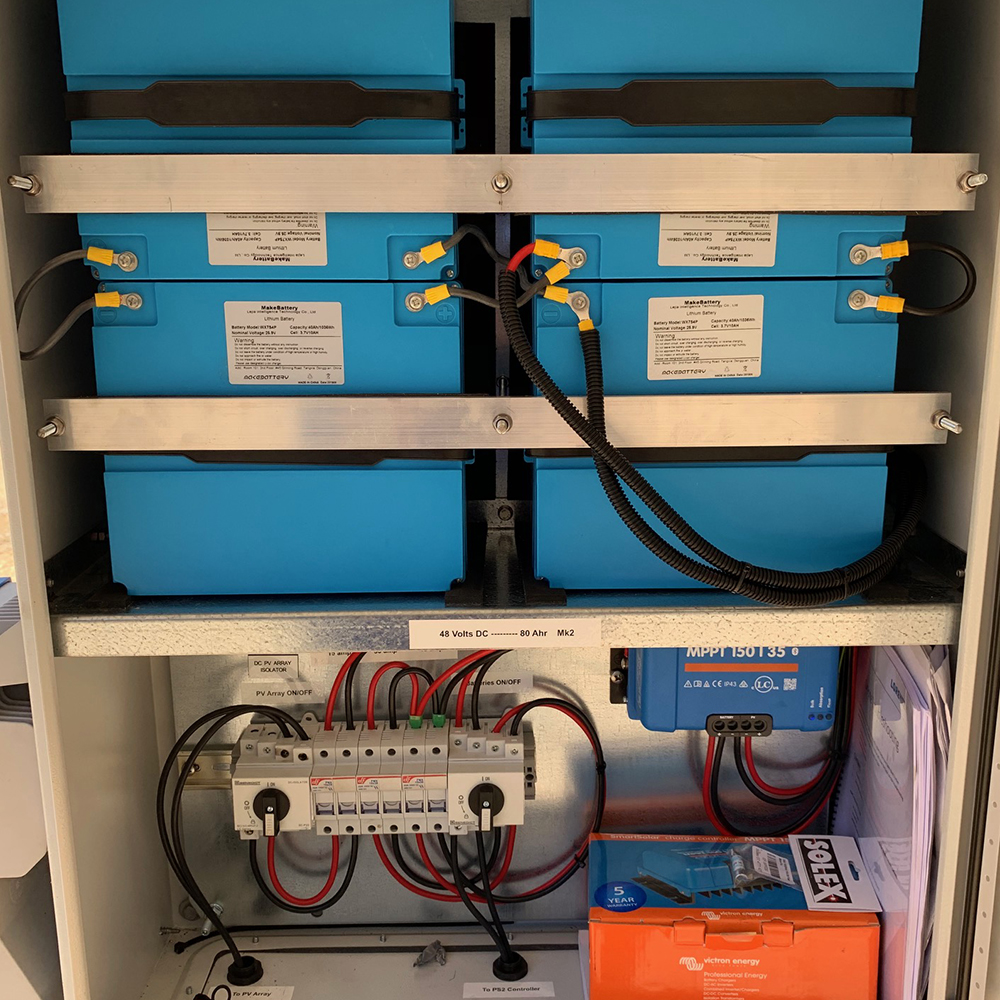 QUALITY SERVICE
What was Ranger Resources' experience with working with Lorentz Australia North QLD/NT Regional Manager, Carl?
Having spent his life as a service provider himself, Pat values quality service more than anything – and he says Carl deserves significant recognition.
"There were a couple of hiccups in the first six months of commissioning the system. When we got Carl involved, he didn't leave the region until everything was working properly – he lived, ate and breathed this system for three days non-stop.

Anyone could have just scratched their head and said it's above their pay-grade, but when the going got tough Carl got involved and fixed the problem rather than just sitting back to wait for someone else deal with it.

He did an excellent job and I learned a lot from working with him."
Lorentz Australia provides robust, reliable solar pumping solutions for projects large and small. There is no problem we won't tackle head on with the right attitude. Get in touch today to discuss your solar pumping needs.