Dam systems are very common and are usually replacing an engine driven water transfer pump.
The Lorentz Solar Pumps makes your life easier by not having the hassle of refuelling and starting the engine driven pump when you need to move water.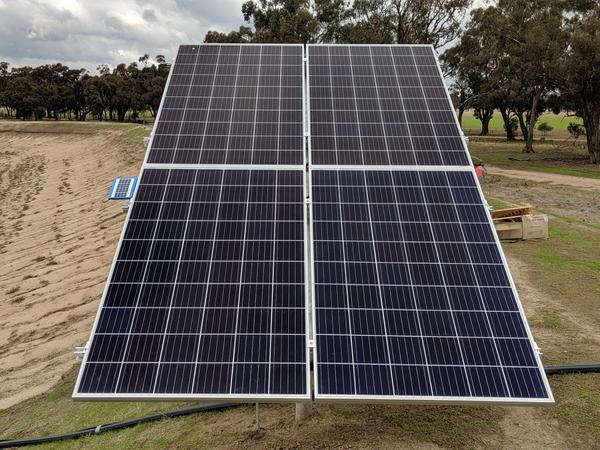 Located between Shepparton and Euroa in Northern Victoria this particular pump is one of many Lorentz Solar Pumps throughout the area providing water for stock and irrigation. Dedicated to livestock and in particular sheep, this solar pump will allow expansion capabilities on the farm into the future.
Installed and maintained by dealer Total Eden Shepparton our client has been more then impressed with the product and service.
"Total Eden Shepparton were great to deal with, from the design and quote stage to after the installation. As for the Lorentz Solar Pump, it is unreal and does way more than we expected."
Our client was supported with full training and assistance and is very happy to have moved away from traditional diesel or petrol pumps "With flows from 2m3 per day to 2meg+ per day, Lorentz Solar Pumps has it covered."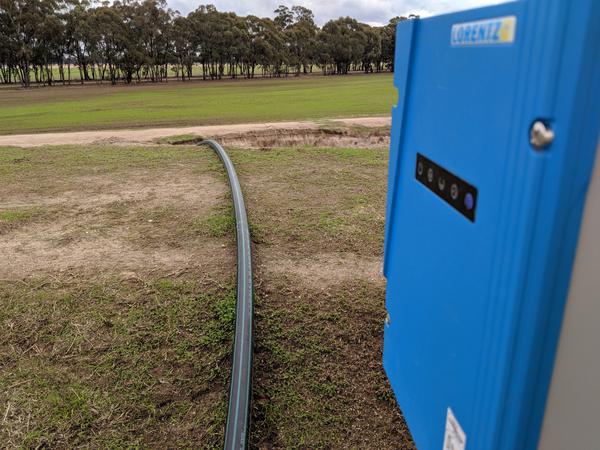 SYSTEM SPECS:
PS2-1800 C-SJ8-7 Lorentz pump system.
4 x 275watt solar panels.
Dam float for submersible pump
Pressure sensor for pressure demand start and stops.
1km 2" rural poly pipe to 2 x 22500 litre tanks.
Size to do on average 50m3 per day.
"We wanted a hassle free solution to provide the water required. Total Eden Shepparton helped us to understand how much water we need and precisely what we required. From this we also wanted the system to be totally autonimus, reliable and capable to be rich in actual and historical data. This is where Lorentz was a no brainer."