PS2 Solar Pumps
More Power. Less Drama.
The Complete Efficient Solar Pumping System
PS2 is the latest generation of high efficiency solar water pumping systems from Lorentz. It is an integrated solar water pumping system for small to medium sized applications. Whether your need is to reduce operational costs, improve water security, or be more sustainable, PS2 provides the right solution.
PS2 covers a wide power range from 150W to 4kW with a wide range of pumps for submersible, surface or swimming pool applications.
Designed for Solar Water Pumping
Lorentz have been building solar pumps for over 20 years and it is all we do. The founder of our company Bernt Lorentz remains the Head Engineer of the company and focuses purely on solar water pumping. Our products are sold into some of the worlds harshest environments in Africa, the Sub-Continent and the Middle East, with every pump fully factory tested before shipment
PS2 is designed to be field serviceable, the pump unit components and electronics are modular to allow for cost effective and fast replacement.
PS2 Accessories Diagram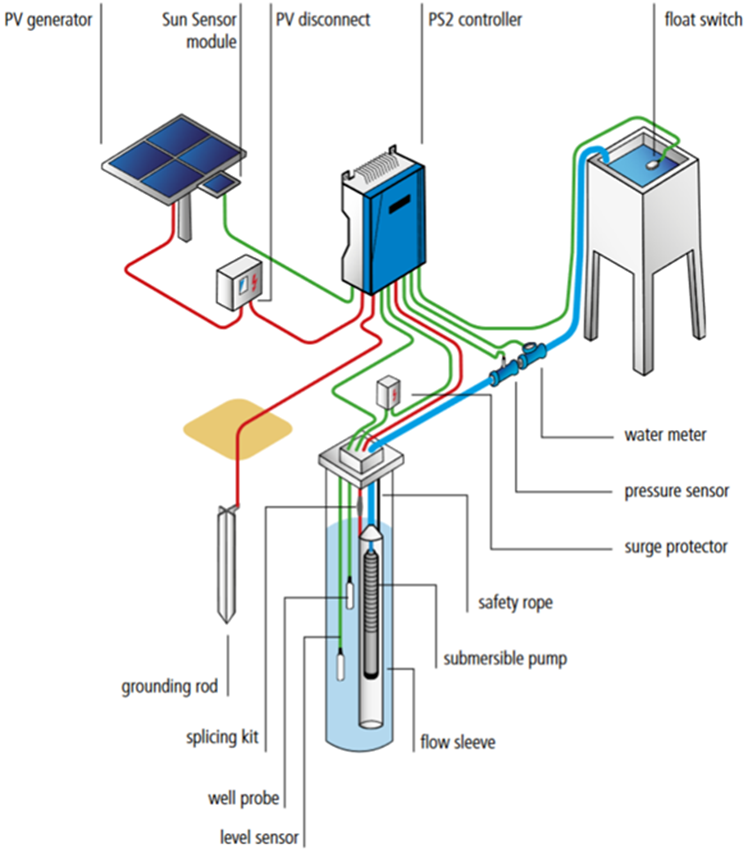 SNAPSHOT
Benefits you know you can trust.
No Infrastructure to Install
Low Operational Costs
Low Cost of Water
Lowest Project Risk